Before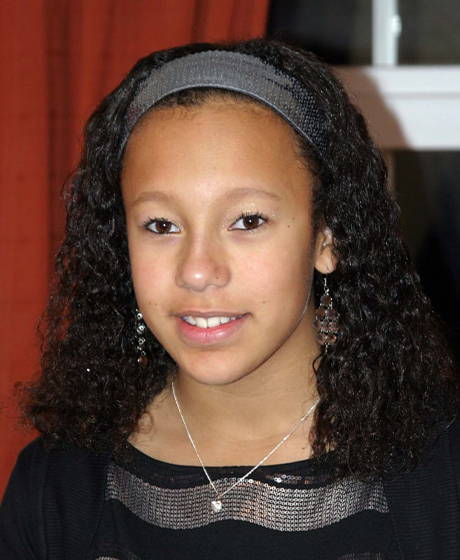 After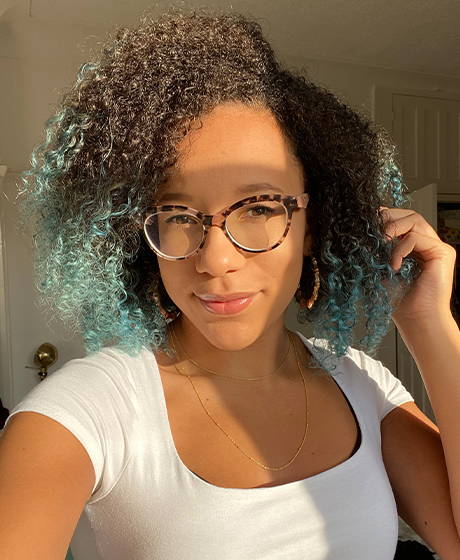 When did you start transitioning? Tell us about your journey - how has it impacted you?
I got my hair relaxed for the first time when I was 11 years old. I was making the step from primary school to secondary school and I still couldn't wash my hair myself - not exactly ideal when you're becoming a teenager and craving independence from your parents. It's been 11 years since I had the 'Big Chop' and those years have still been a huge journey for me. I definitely didn't know how to look after my hair properly after getting my relaxed ends cut off. I bought the same two products the stylist used on me that day and went about my day. I didn't know any better and my curls seemed to look okay. Since then I've learnt so much about my hair, and I'm still learning now. It wasn't until recently that I realised that I didn't learn how to look after my hair properly until I was in my 20's. Instagram has played a huge part in my hair journey. There's an American influencer called @actuallyashley and she literally doesn't know how helpful she has been! There is such a big curly community on social media and once I'd discovered this I became so much more aware of the possibilities with my hair. 
What was your biggest hurdle while transitioning?
Lack of knowledge was my biggest hurdle by far. I didn't know what I was doing or even what I should have been doing. It was a completely new experience for me and not like anything I'd ever done before. Close to getting my big chop when I had a lot of regrowth of my natural hair it became really difficult to manage. There was such a mixture of different textures that all became tangled and matted together, my only option was to spend every day with it scraped back into a big ponytail. 
What would be the best advice you'd give to someone that wants to start transitioning?
BE PATIENT! It's going to take a while. Your hair isn't going to transform into big beautiful curls overnight, mine certainly didn't! But I would also say do your research, which is something that I didn't do. Having an idea of what to expect and being able to read tips from people who have experienced similar things will be super helpful. Now more than ever there is such a vast amount of resources online so take advantage of them. Instagram is my favourite source of tutorials with YouTube being a very close second. P.S. Conditioner is your new best friend!
Tell us about your passions and interests
I work in fashion, which is a dream come true. I feel incredibly lucky to be able to say that I'm doing what I wanted to do as a child. I'm a very creative person and fashion is one of my main outlets for that. I also love to bake which has been another outlet for my creativity ever since I was a child. I grew up watching Great British Bake Off and would always watch it thinking about how much I'd love to go on the show. Then to actually be on the show for series 10 in 2019 was a dream come true! I still can't quite believe that it happened. Something else that I'm really passionate about is Black Lives Matter. The movement has had so much media coverage this year which has been amazing. I feel like I've had more conversations about race this year than I have in my entire life and I'm really grateful for it. Female empowerment is really important to me too. This is something that I've always believed in but have become a lot more aware of over lockdown. I feel like there's a big movement for women at the moment. It's paving the way for women who are ambitious and unapologetically going to go after what they want. I'm here for it and I just want to see more of it.

Terms and Conditions: Receive 10% off your order over £15 using code AMELIA. Cannot be used in conjunction with any other offer. Maximum 10% discount per basket. Discount will not be granted, may be revoked, and may not be redeemed for a future purchase if initial transaction is cancelled or item(s) are returned. Discount may be suspended or terminated at any time and may be subject to product restrictions or exclusions. Limit one (1) Discount per customer.