Before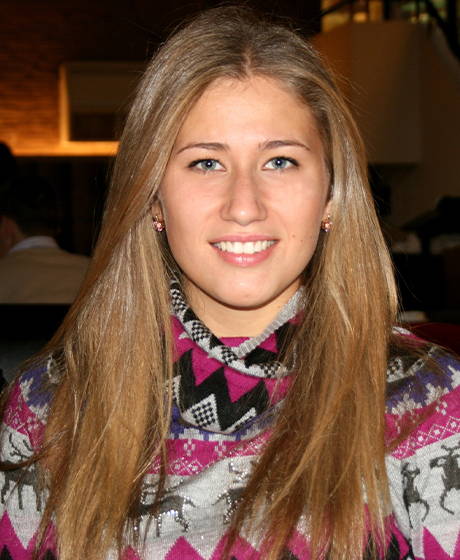 After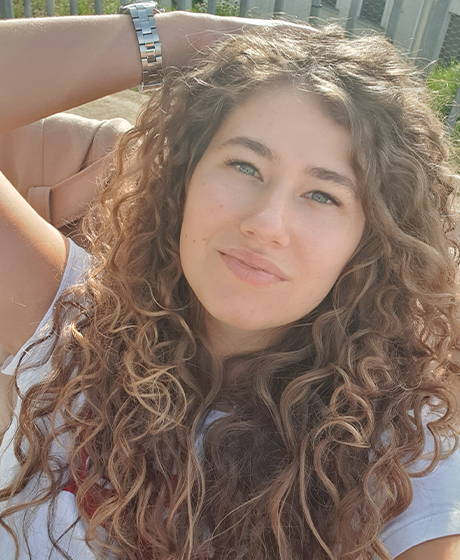 When did you start transitioning? Tell us about your journey - how has it impacted you?
I think that transitioning for me started in two stages. First was when I moved out of my home country (Ukraine) to Prague around 7 years ago. Second was when I discovered the curly girl method around 2 years ago. Both were very significant and had a big impact on me.
As a child I had many sleepless nights wishing my hair was like everyone else's hair. When I lived in Ukraine, I received hurtful comments about my hair. You can't imagine my surprise after moving to Europe where people were actually complimenting my curls. That encouraged me to try new things, to be more confident. I realised that this is me and not everyone has to like it, but I am beautiful the way I am.
2 years back I came across the Curly Girl Method and it changed my life! Besides discovering the method, I realized how many people there are who have the same questions as I do. This journey impacted me in so many ways. To begin with it made me much more confident and comfortable with myself. Furthermore, it taught me patience. Because in order to achieve real results and if you want to change, improve and be healthier, you need to understand that it takes time, trials and errors.
What was your biggest hurdle while transitioning?
The biggest hurdle during transitioning for me was the opinion of other people. It is much easier to surrender to the beauty standards around you. I also found it very difficult to filter through all the information flooding the internet in order to find what is right for me.
What would be the best advice you'd give to someone that wants to start transitioning?
My advice for someone who wants to start transitioning would be – be patient! Because you deserve hair that you love and enjoy, you deserve being special in your own way. Don't be upset if one day you wake up and feel like all the work you've been has been for nothing, because it wasn't. Every step you take matters because every step you take brings you closer to your goal. And one day you will be very happy you did all of this!
Tell us about your passions and interests
I love traveling, cooking, exploring new recipes and trying new foods. Throughout the previous 2 years of my life, I have started becoming more concise about what I eat and started to limit the amount of meat I include in my diet. Many people might say that it limits you, but I don't agree. I also love reading - I am a huge fan of Sci-Fi, utopian and dystopian fiction.
I feel very passionate about bringing positive change in the world around me, so I try to participate in different volunteering or social projects.  

Terms and Conditions: Receive 10% off your order over £15 using code ANNA. Cannot be used in conjunction with any other offer. Maximum 10% discount per basket. Discount will not be granted, may be revoked, and may not be redeemed for a future purchase if initial transaction is cancelled or item(s) are returned. Discount may be suspended or terminated at any time and may be subject to product restrictions or exclusions. Limit one (1) Discount per customer.