Before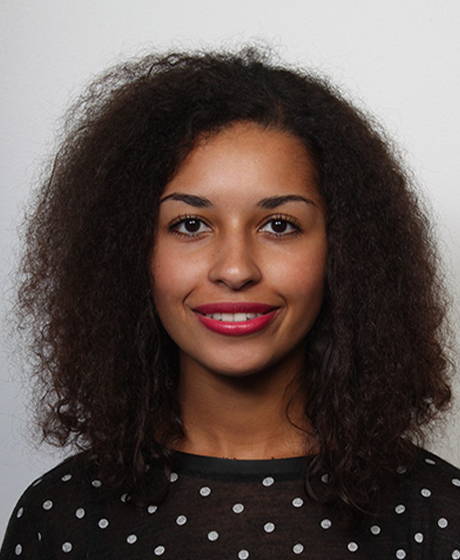 After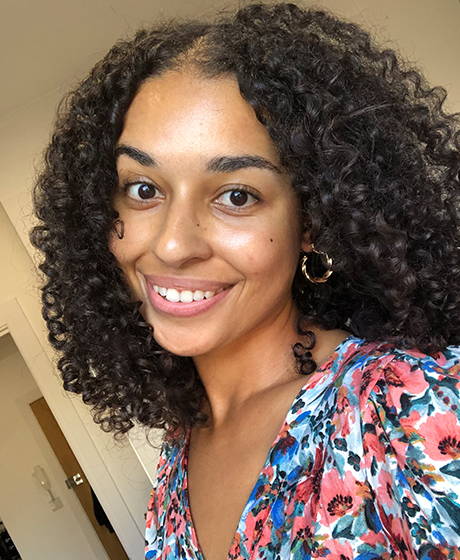 When did you start transitioning? Tell us about your journey - how has it impacted you?
I wore my hair straight for pretty much all of high school, and I now realise this came from a desire to 'fit in' with those around me. When I went on a girl's holiday in 2013 to Gran Canaria, I realised I would fry in my hotel room trying to blow dry and straighten my hair every day so I wore my hair natural for the week and received so many compliments. I started to wonder why I'd been wasting time trying to change my hair all of this time! I last straightened my hair in 2016. My confidence has grown immensely, and my hair has become a huge part of my identity.
What was your biggest hurdle while transitioning?
The biggest hurdle for me whilst transitioning was the lack of availability of products suited to my hair. It was 2015 when I fully embraced my hair and started to learn about hair products, and I only knew of about 2 brands that catered to curly hair as opposed to straight hair or afro hair. This meant it was difficult to experiment with new product types, and learn about products and techniques as the information online was scarce too. As time has progressed, and the curly community has grown, new brands like Bouclème have evolved, and there is so much more information available to help newly transitioning people to start their natural hair journey with ease.
What would be the best advice you'd give to someone that wants to start transitioning?
The best advice I would give to someone newly transitioning is to log your progress. Whether this be writing in a personal journal or creating an online blog to share with others and help motivate yourself, the documentation of your journey is crucial. Log which products you used, say how you applied your stylers (e.g. praying hands method, raking, shingling etc.), say whether you air dried or diffused. This will help SO much in future, as you'll start to notice patterns of what did and did not work for your hair. 
Tell us about your passions and interests
If it isn't already obvious, my passion is to research and understand curly hair products, their formulations and how they work on different hair types, hence the reasoning for starting my @curlymunday Instagram in late 2019. Being eco-conscious is a huge focus of mine too, so I'm always interested in a brand's ethos when it comes to looking after our planet. I am a massive foodie, but people are always surprised when I say that my favourite meal is a Nandos, as I am pescatarian. I also love to go on long walks and I'm very chatty so I'm always on Facetime to a friend or my sisters!  

Terms and Conditions: Receive 10% off your order over £15 using code IONI. Cannot be used in conjunction with any other offer. Maximum 10% discount per basket. Discount will not be granted, may be revoked, and may not be redeemed for a future purchase if initial transaction is cancelled or item(s) are returned. Discount may be suspended or terminated at any time and may be subject to product restrictions or exclusions. Limit one (1) Discount per customer.