Before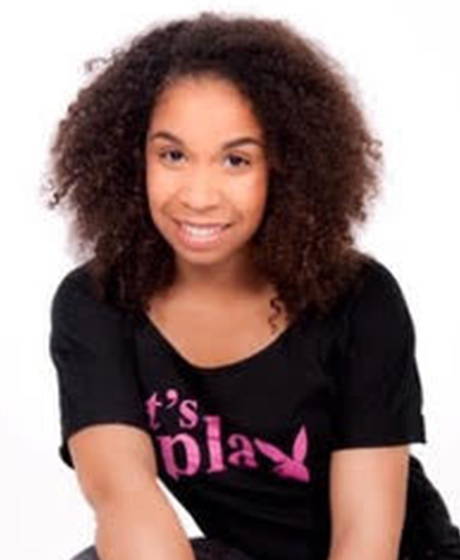 After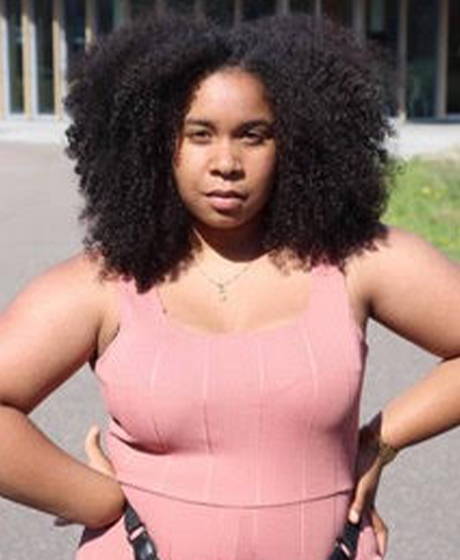 When did you start transitioning? Tell us about your journey - how has it impacted you?
My big transition moment was not transitioning from heat damage, but transitioning from a bad hair routine with bad products to a new and more natural hair routine. I grew up living with my mom, who has wavy hair and didn't really know what was good for her hair. So we just used the same products. Until I went to high school (which is from the age of 12 in my country). I saw girls with long curly hair and my friends really encouraged me to wear my hair out, because it was always in a low ponytail. I started to wear my hair out, but after an hour it started to shrink up and become super dry, so I put my hair back into my hair tie. That's where my interest in a new hair routine started. At a young age I decided to do my own research on the internet, I read a lot of American articles, blogs, I watched a lot of YouTubers and I started to go to black hair stores and not my local drug store. That confidence shined through and a lot of people from my school started to ask me for hair advice! Loving my hair helped me a lot with accepting who I am and how I look. And it made me into the person I always wanted to be from the beginning. 
What was your biggest hurdle while transitioning?
This was definitely my shrinkage! I hated my shrinkage so much that when I was around 15 I decided to blow out my hair every single day and someday I even put the straightener on my roots just to stretch my curls out. This ended in big gabs in my hair and the front pieces of my hair that were just straight and didn't curled back up anymore. 
What would be the best advice you'd give to someone that wants to start transitioning?
Be patience and have trust that it's going to be alright! Do your own research, don't just listen to a Curly Girl Method Facebook group for all of your information and try to find out what your hair needs. We live in a world where all of the answers of your questions are online and where we have things like porosity tests which can speed up the process a lot! 
Tell us about your passions and interests
I always loved to be in front of the camera! I've been an actress in a TV show for over 4 years and I also did a lot of theatre acting. I also love working backstage on online and television platforms and would love to be a TV producer and host for a children's program in the future!

Terms and Conditions: Receive 10% off your order over £15 using code SHANIQUA. Cannot be used in conjunction with any other offer. Maximum 10% discount per basket. Discount will not be granted, may be revoked, and may not be redeemed for a future purchase if initial transaction is cancelled or item(s) are returned. Discount may be suspended or terminated at any time and may be subject to product restrictions or exclusions. Limit one (1) Discount per customer.