Before
After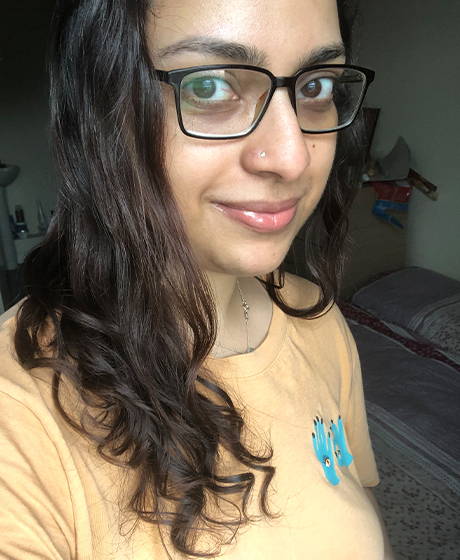 When did you start transitioning? Tell us about your journey - how has it impacted you?
I started transitioning around 2 months back. I had always yearned to have sleek, straight hair (blame the usual shampoo ads and society when I was growing up). After abusing my hair with straighteners and keratin treatments for several years I came across a curly hair blog which made me sit up and take notice. After searching on Google for curly girl friendly products, Bouclème caught my eye and my love for the products began.
What was your biggest hurdle while transitioning?
My biggest hurdle has definitely been the lack of time. My 2 year old daughter is extremely naughty and needs constant attention. Also, the years of heat and chemical abuse has really affected my waves. I get really frustrated on some wash days when the front parts just refuse to curl. 
What would be the best advice you'd give to someone that wants to start transitioning?
I would beg anyone who wants to start transitioning to give it TIME. Stop comparing. Everyone's hair is different. Everyone's hair is unique. 
Tell us about your passions and interests
I LOVE cooking. Both me and my husband are big foodies and whatever time we get after handling our little dynamite we just eat food, shop food and cook. I am also passionate about skin and haircare and I believe in investing in them. II have also been a blogger for a long time. 

Terms and Conditions: Receive 10% off your order over £15 using code AGNIRUPA. Cannot be used in conjunction with any other offer. Maximum 10% discount per basket. Discount will not be granted, may be revoked, and may not be redeemed for a future purchase if initial transaction is cancelled or item(s) are returned. Discount may be suspended or terminated at any time and may be subject to product restrictions or exclusions. Limit one (1) Discount per customer.