Before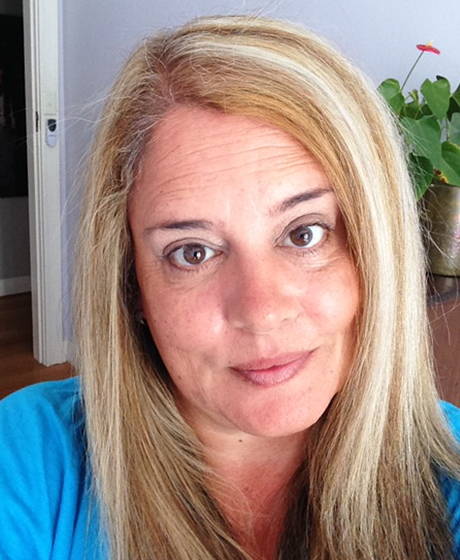 After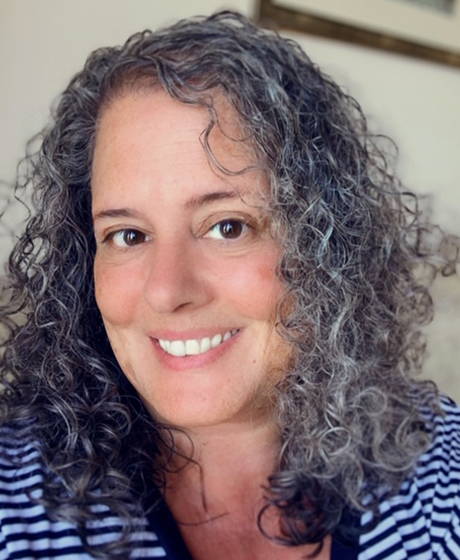 When did you start transitioning? Tell us about your journey - how has it impacted you?
I started transitioning a few years ago, after over 30 years of hating my hair and not knowing what to do with it. My younger years were always fraught with feeling like I stuck out of the crowd because of my wild frizzy mane. It wasn't until a few years ago with social media that I got to hear about the "curly girl" method. Precisely around 3 years if that, I then first attempted to try and make my hair curly by scrunching. Of course that really wasn't enough because I lacked the products. I tried mousses and gels and seriously threw so many bottles of gel away because I knew nothing about the whole breaking of the "cast" when doing the curly girl method. I soon learnt all this with Bouclème and how to use the products. I'm still often learning as now my hair has again changed. I am currently transitioning to grey hair and this has taken two years for me to grow any dyed area of my hair out. I am also going through menopause and have experienced loss of hair as well.
What was your biggest hurdle while transitioning?
My biggest hurdles were always finding the right products and then learning to make my hair a routine in the mornings. I found because I was always so busy this led me to then start scraping my hair back up again, until I watched a YouTube video and learnt about the whole idea of my bed time routine. That was a game changer and then using the spray bottle in the mornings cut my time in half getting ready. I had to become more selfish and give myself time. Something I am also learning in other areas of my life.
What would be the best advice you'd give to someone that wants to start transitioning?
The best advice I can give someone who wants to start transitioning is DO IT!! Don't just think about it. Just wake up and start the routine. At first you do ask yourself what on earth you are doing, but the results are worth the time. Once you have become used to the routine it then becomes like second nature. My routine is mostly at early evenings now, this allows me to pop my hair into a loose pineapple, pop my satin cap on and sleep. Wake in the morning and then it's a quick refresh for the day. Seriously it really becomes automatic after a while.
Tell us about your passions and interests
My passions and interests are a little different to a lot of others my age. I am 54, a mother and a grandmother. My grandson is a major passion of mine. When I step away from that I am a very creative person and run a blog using virtual imagery and also a YouTube channel. I love the whole creating of characters and making videos as that character. I also love reading and music and generally really appreciate seeing friends and family and doing things together.

Terms and Conditions: Receive 10% off your order over £15 using code LIZ. Cannot be used in conjunction with any other offer. Maximum 10% discount per basket. Discount will not be granted, may be revoked, and may not be redeemed for a future purchase if initial transaction is cancelled or item(s) are returned. Discount may be suspended or terminated at any time and may be subject to product restrictions or exclusions. Limit one (1) Discount per customer.